Instructors
Bruce Piotrowski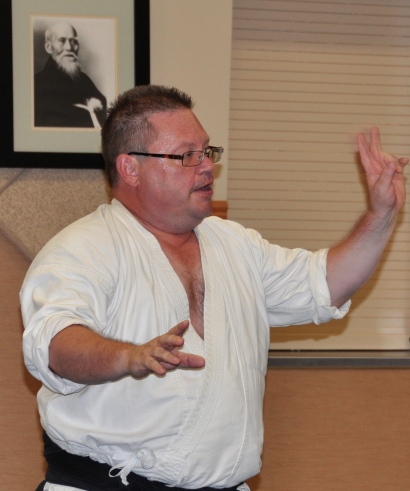 Bruce Piotrowski is an instructor for Aikido of Rochester, Minnesota and has practiced Aikido since April of 1998. He currently holds the rank of Nidan (second degree black belt) which he was awarded in October of 2017 through the United States Aikido Federation.
TCAC Guest Instructors
Aikido of Rochester MN periodically hosts guest instructors from Twin Cities Aikido Center (TCAC), of which we are a satellite dojo. Students are also encouraged to participate in occasional classes and seminars at TCAC when possible.